Welcome to my first-ever Waiting on Wednesday post! Waiting on Wednesday is a weekly meme hosted by Breaking the Spine and I'm jumping on the bandwagon to ramble about some exciting titles that I'm looking forward to. For my first pick…
Windwitch by Susan Dennard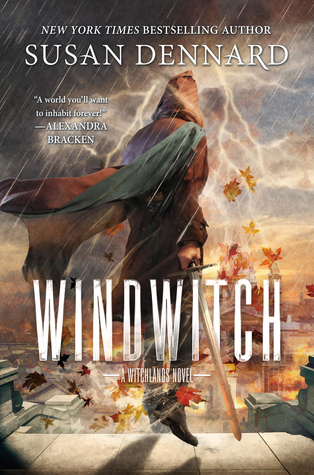 Description (from Goodreads):

After an explosion destroys his ship, the world believes Prince Merik, Windwitch, is dead. Scarred yet alive, Merik is determined to prove his sister's treachery. Upon reaching the royal capital, crowded with refugees, he haunts the streets, fighting for the weak—which leads to whispers of a disfigured demigod, the Fury, who brings justice to the oppressed.

When the Bloodwitch Aeduan discovers a bounty on Iseult, he makes sure to be the first to find her—yet in a surprise twist, Iseult offers him a deal. She will return money stolen from him, if he locates Safi. Now they must work together to cross the Witchlands, while constantly wondering, who will betray whom first?

After a surprise attack and shipwreck, Safi and the Empress of Marstok barely escape with their lives. Alone in a land of pirates, every moment balances on a knife's edge—especially when the pirates' next move could unleash war upon the Witchlands.
Release date: January 10, 2017
Why I'm Waiting: While I tend to be suspicious of hyped books, last year's Truthwitch lived up to and surpassed my wildest expectations.  with the exciting cast of characters and the story threads that were woven into the first installment of the series, there are so many directions this follow-up could go:
Over to you – what's on your Waiting on Wednesday list today?